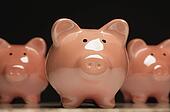 With all of the Blogger confusion I almost forgot about Thrifty Tip Friday!
#150
A word about being Thrifty:
To all of my thrifty friends, thrifty is not a bad word to us! It means we are using the most of our resources! It should not mean that were are depriving ourselves of what we want or need. Thrifty means that we are trying to save what we need for the future. It means that we are careful and diligent with our resources! We don't throw away everything! Instead we find more uses for our under used possessions and that's okay with us! We learn to stretch a dollar and pat ourselves on the back when we save a dollar! Saving money is a game to us! Being thrifty is a thing to be proud of, not a thing to hide or look down upon! We are so creative with our resources and should be proud of ourselves!